---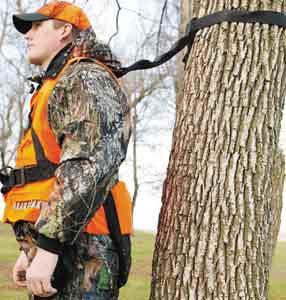 Sale
Now there's a simple to use fall protection system that gives you maximum safety and peace of mind.
Harness features:
Full body harness
Made from 6000 lb ply webbing
Keeps hunter upright in case of a fall
Buffered tether strap reduces fall forces
Quick connect system
For use with hunters up to 300lbs.
Have fun and hunt safely.