---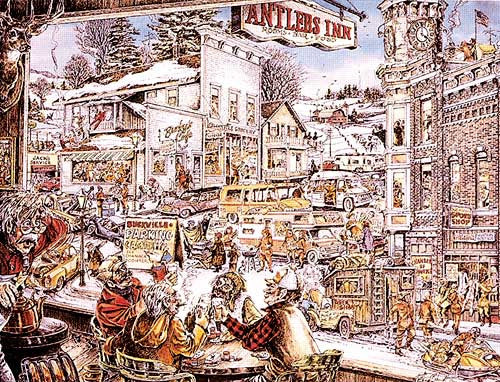 Sale
By Fred Schmidt

As the ritualistic first light of opening day draws near, the sleepy little town of Buckville is transformed into a bustling deer hunting metropolis. The streets, cafes and taverns come to life with all of the action and excitement found during opening weekend. In the sequel to 4:00 A.M.

Artist Fred Schmidt has painstakingly created a detailed illustration depicting the true excitement and essence of the deer hunting season.

Print Only 16" x 20"
Click "Add to Cart" Button