---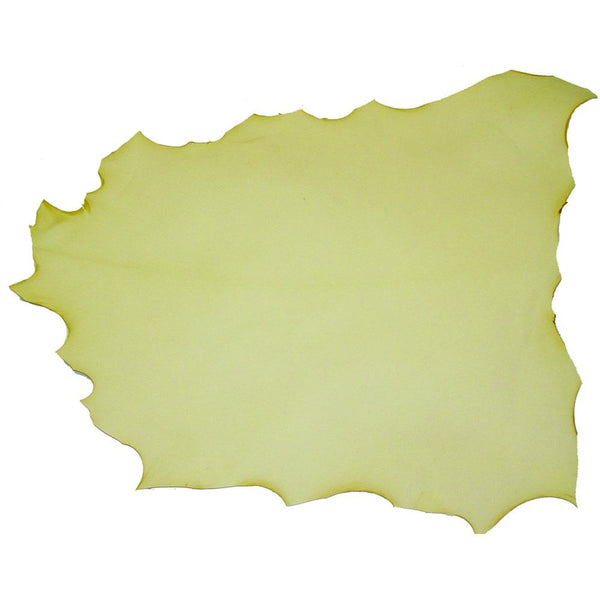 This large, lightweight, 1 oz goatskin rawhide leather skin is ideal for lace, lamp shades, drum head covers, buck skinning, black powder accessories, and other DIY leather craft projects.
Average skin is 7 to 8 square feet.
Rawhide is very firm since it has not been tanned- it has only been de-haired and cured. Soak it in water for molding, cutting and shaping. It will then dry, stiffen, and retain its shape.