---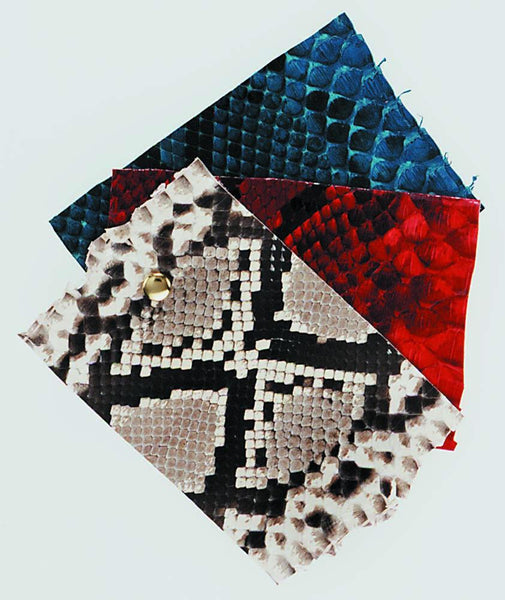 These high quality exotic snake skins are the perfect accent for wallets, handbags, purses, boots, shoes, belts, and much more.
Colors Available:
A: Black and White
B: Red
C: Turquoise
Sizes Available:
Large: 2.5-3.0 meters long x 22-24 cm wide (8.2-9.8 feet long x 8.6-9.4 inches wide)
Extra Large: 3.0-3.5 meters long x 25-28 cm wide (9.8-11.5 feet long x 9.8-11.0 inches wide)
Note: This item is NOT available in California nor Canada. Patterns and colors may vary slightly from the picture.